My ISP recently changed the IP-addressing/network architecture to use CG-NAT resulting in all my web sites and services to not work anymore from the outside world for a few days.
The problem has now been rectified, and everything is again in working order until we finally get IPv6 (which can't arrive too soon!).
Information on CG-NAT can be found eg here; https://en.wikipedia.org/wiki/Carrier-grade_NAT.
CG-NAT is basically a NAT-network outside of the customer's own NAT, where CG-NAT's external IP is shared with several customers in this particular neighbourhood. This last part may cause all kinds of networking problems. See list on eg https://chrisgrundemann.com/index.php/2011/nat444-cgn-lsn-breaks/#Breaks.
Below are some pics describing the architecture.
Pic below from the blog at Apnic.net; https://blog.apnic.net/2022/05/03/how-nat-traversal-works-concerning-cgnats/.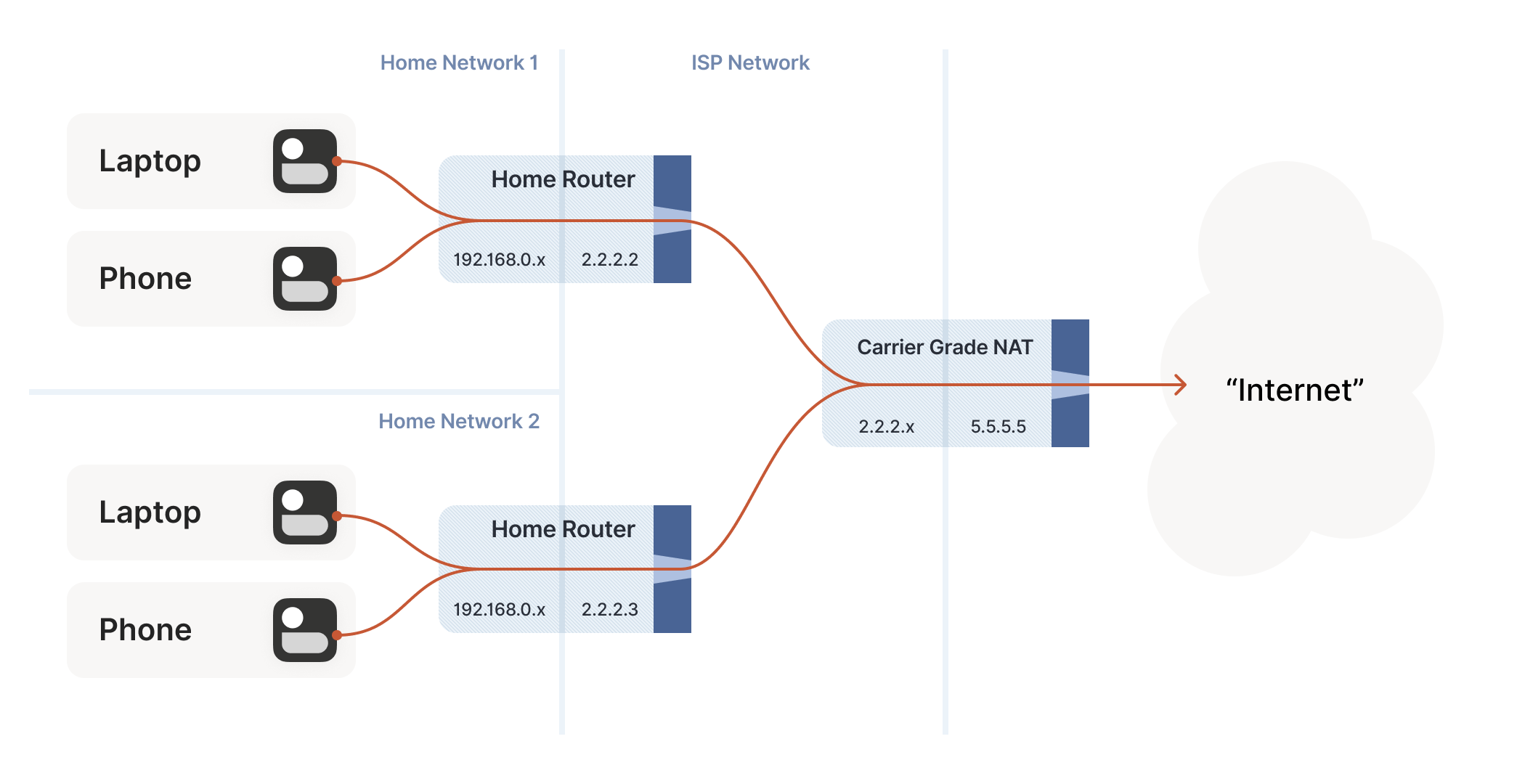 Pic below from A10 Networks; https://www.a10networks.com/glossary/what-is-carrier-grade-nat-cgn-cgnat/.